Systems
·
Malmö, Helsingborg
Embedded software developer
For you who don't just see code, you see opportunities to be a problem solver!
I am Eric, your potential next leader. If you meet me out in the wild, you will probably see a grey-bearded man in a bright blue colored fleece trying to handle kids running around, both my own and others, as a leader at Friluftsfrämjandet.
When I'm in work mode, you will see a leader eager to learn more and create conditions for how my team can make new, better, and more sustainable solutions in embedded, electronics, and Machine Vision. My interests have always been with technology in a broad perspective, inspired by the creativity of engineers and the respect for their work, and striving to solve something that seems impossible. The wide-ranging engineering perspective is one reason I chose to start at Knightec, but also from a value and vision perspective. For me, leadership is to coach, give advice and meet every individual in my team on their terms. My leadership works best when we have an open and trusted dialogue, and if you let me, I can match your specific goal and have lots of fun doing it. And if you need a helping hand setting up a campfire, I'll guide you.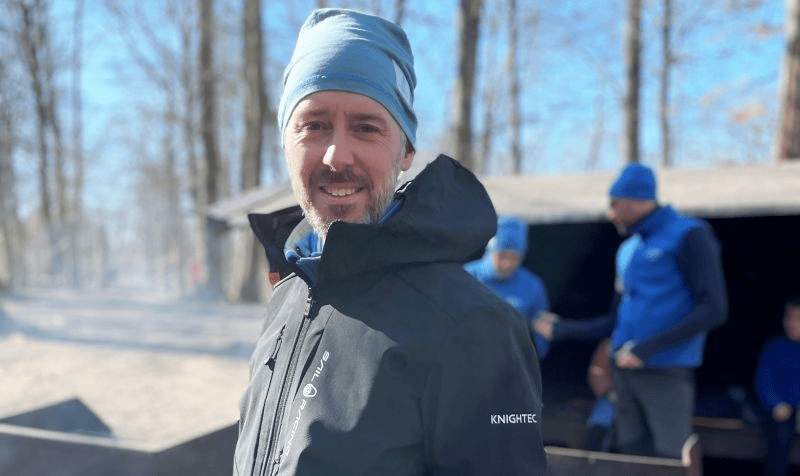 Why working as a consultant will fit you
Because you want to focus on solving technical problems without internal politics, you want to make new products that last, not handling the old legacy. And you want to have a team with engineers who understand the problem you meet and help you see them from another perspective.

What will you work with?
As an embedded developer, you will work on meaningful projects and be a significant driver shifting towards a more sustainable world. You will be working within product and service development in domains such as medical- and electronic devices and automotive.
We believe that a holistic approach is required to make products and services succeed, both now and in the future. That's why we work within six fields of opportunities where your and our expertise can make an impact. Our way of working is in cross-functional teams, and the hands-on work is often in creating systems and programs at low-level on the hardware. That means that you will have the chance to work within teams that focus on autonomous, connected and safe and secure, for example, within electromobility, connectivity, and development platforms.

What you need to bring
- Experience working in cross-functional R&D teams
- Low-level programming close to the hardware, for example, C/C++, Python, Linux environment to mention a few
- Knowledge of modern software development platforms and version handling


Knightec
We are consultants in technology, digitalization, and leadership. We work to improve people's lives through game-changing solutions. We are engineers focusing on product development that should be sustainable and durable in edge technology in both in-house projects and at customer sites. We are more than 900 engineers in 10 different cities. To be a consultant at Knightec isn't just a job; it is the way to build a career that you can be proud of!
Department

Role

Embedded Software Engineer

Locations
About Knightec
Knightec is a full-service strategic partner that makes great ideas come to life. We aim to improve people's lives through game-changing solutions by thinking in new ways and daring to explore the unproven, with passionate teams, trust, and long-term commitments as the foundation. From insights to impact, we partner with our clients to drive the transformation towards sustainable products and services.
Systems
·
Malmö, Helsingborg
Embedded software developer
For you who don't just see code, you see opportunities to be a problem solver!
Loading application form
Already working at Knightec?
Let's recruit together and find your next colleague.