Junior utvecklare
Som utvecklare på Knightec kommer du få vara med att driva tekniken framåt, där du styr din egen utveckling.
Hej, mitt namn är Nina och jag är kanske din nya ledare! Jag gillar att ha roligt och vill att alla ska kunna ha kul på jobbet. Viktigast för mig är att vi skapar det tillsammans, både i teamet, projekten och på företaget. Jag tror på att det finns många sätt att göra rätt och utmanar gärna till att fler ska våga fråga varför, släppa sargen och testa något nytt. Det bästa med Knightec är värderingarna och kulturen, att inget är omöjligt och vi gör det tillsammans. Utan att tumma på omtanke om varje enskild medarbetare.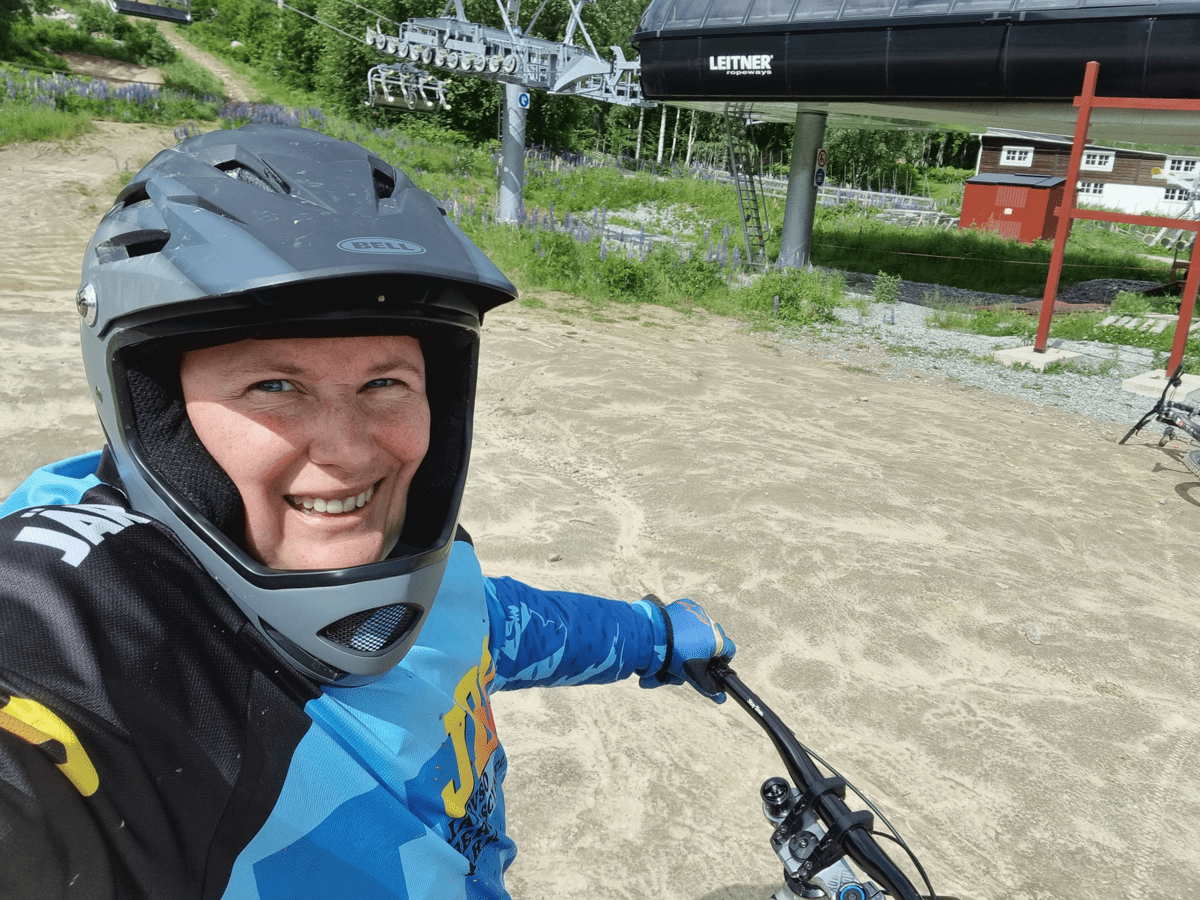 Vad du kommer arbeta med

Som mjukvaruutvecklare i vårt team i Ö-vik får du möjligheten att jobba med ett brett utbud av uppdrag och projekt inom diverse olika branscher. Rollen kan komma att variera beroende på din erfarenhet och dina intressen, där du styr din egen utveckling. Du kommer här få möjligheten att jobba med teknikledande företag inom områden som Cyber Security, digitalisering av produkter eller smarta system för monitorering av slitage.
Exempelvis har vi tidigare tillsammans med våra kunder byggt och utvecklat egna sensorer, arbetat med cybersäkerhet på uppkopplade styrenheter, utvecklat programvara för slitagemätning, skapat VR-applikationer i Unity, byggt styrenheter för HMI samt genom Machine vision-teknik analyserat och digitaliserat produkter.

Vem är du?
Vi söker dig som gillar att skriva kod.
Du kan ha riktat in dig mot molnutveckling i Azure med GraphQL och React, eller mer hårdvarunära mot inbyggda system. Vi arbetar i bägge domäner och vill därför att du är öppen för att använda flera olika språk, där C++ är extra önskvärt.
Vi sätter högt värde på teamkänslan och det är därför bra om du uppskattar att arbeta tillsammans med andra mot gemensamma mål. 
Knightec
Vi är konsulter inom teknik, digitalisering och ledarskap. Vi arbetar för att förbättra människors liv genom innovativa lösningar. Vi är ingenjörer med fokus på produktutveckling som ska vara varaktig, slitstark och hållbar inom spetsteknik i både interna projekt och hos kunderna. Vi är mer än 900 ingenjörer i 10 olika städer. Att vara konsult på Knightec är inte bara ett jobb; det är sättet att bygga en karriär som du kan vara stolt över! 
Department

Role

Embedded Software Engineer

Locations
About Knightec
Knightec is a full-service strategic partner that makes great ideas come to life. We aim to improve people's lives through game-changing solutions by thinking in new ways and daring to explore the unproven, with passionate teams, trust, and long-term commitments as the foundation. From insights to impact, we partner with our clients to drive the transformation towards sustainable products and services.
Junior utvecklare
Som utvecklare på Knightec kommer du få vara med att driva tekniken framåt, där du styr din egen utveckling.
Loading application form
Already working at Knightec?
Let's recruit together and find your next colleague.